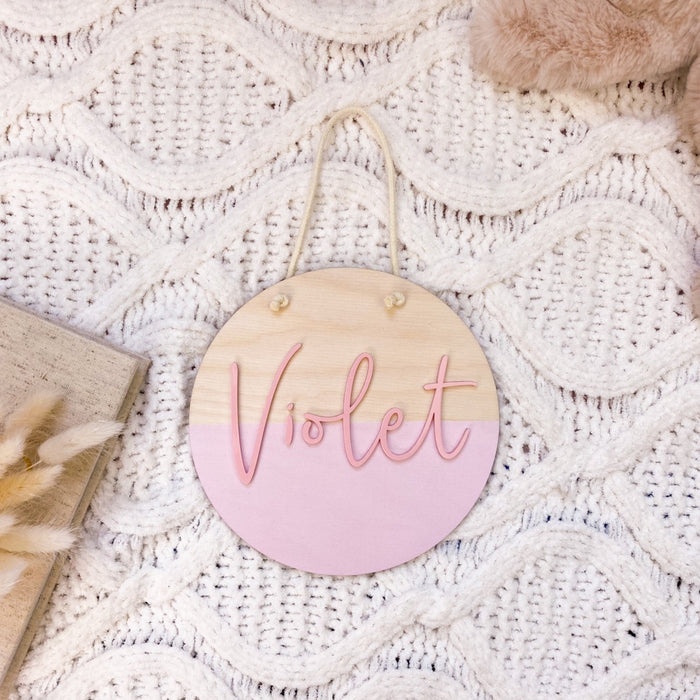 Blush Pink Wooden and Acrylic Dip Die Name Plaque
DIP DIE NAME PLAQUE
Our custom made wooden and acrylic name plaques make the perfect birth announcement or Door Sign for your precious bub, and a timeless addition to any nursery.
Hand made in Melbourne Australia out of the highest quality Natural Birch Timber and Acrylic, this name plaque is a great way to capture the arrival of your bundle of joy, or display with pride in your little ones nursery.
We offer various size options from 14cm to 30cm in diameter along with a beautiful selection of acrylic colours for the name. The colour of the dip die will be pink. If you would like to choose a different colour, please get in contact with us prior to purchasing.
When requesting your personalisation please ensure spelling is correct, and usage of capital or lowercase letters is clear in the notes as drafts will only be provided upon request.