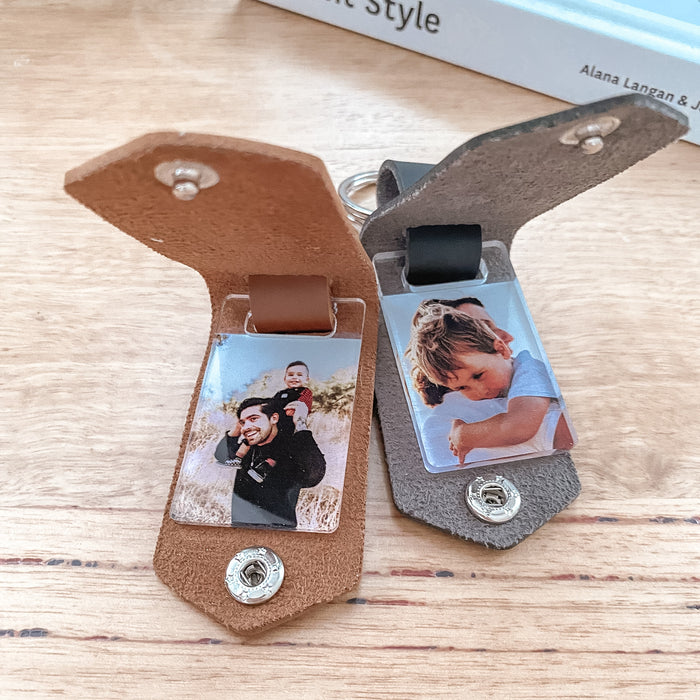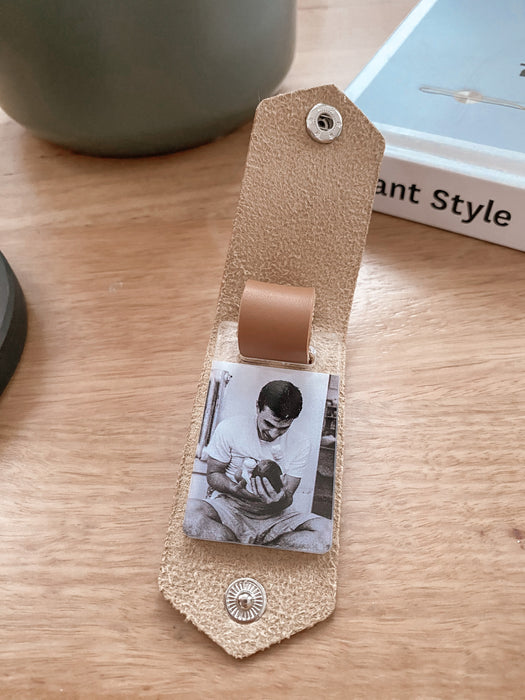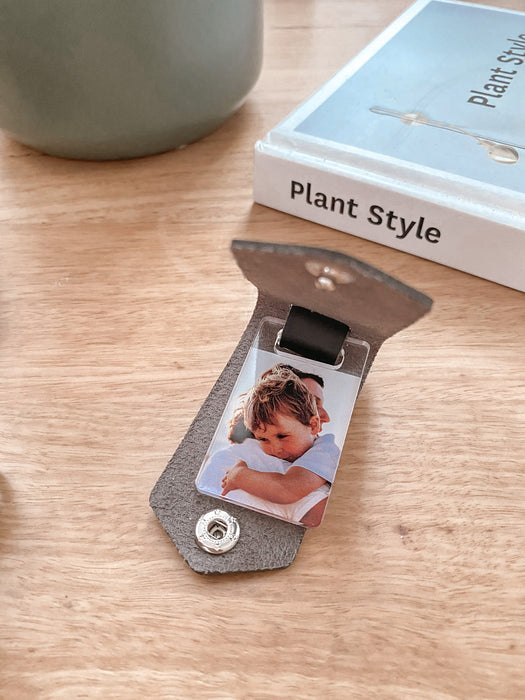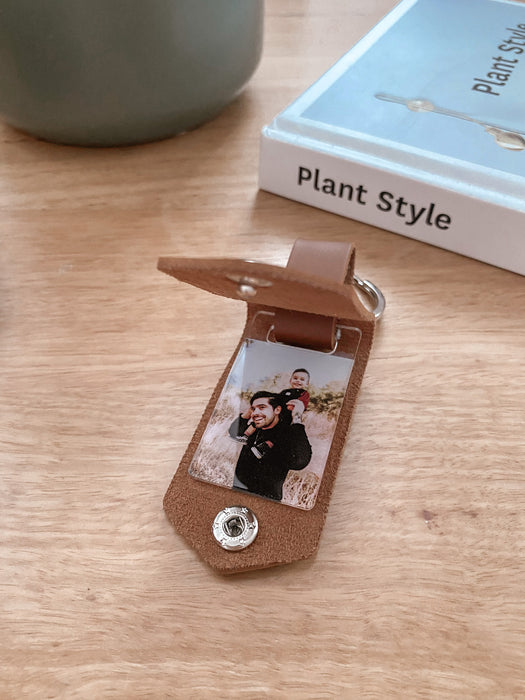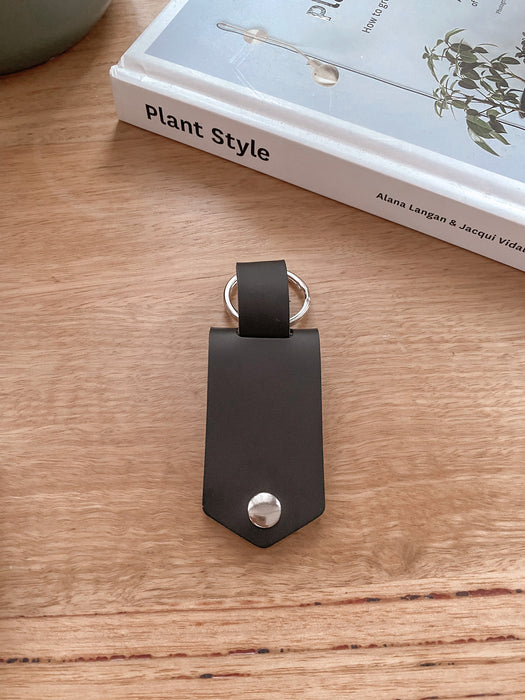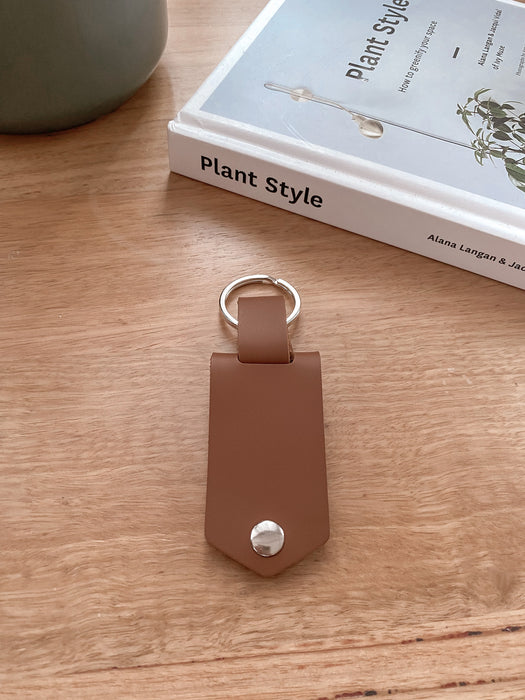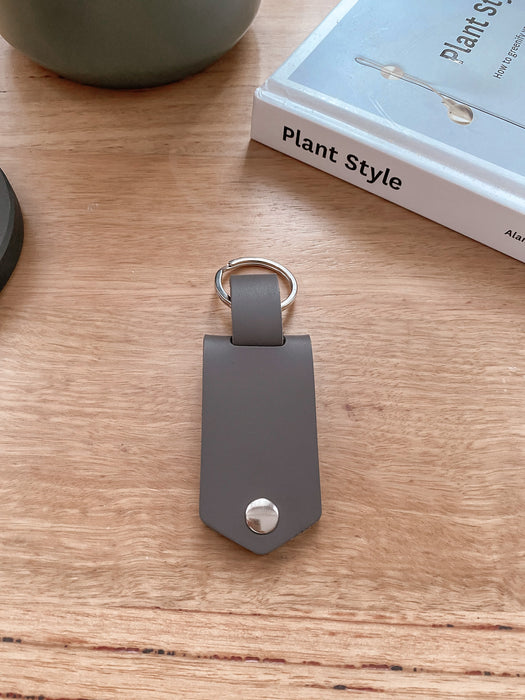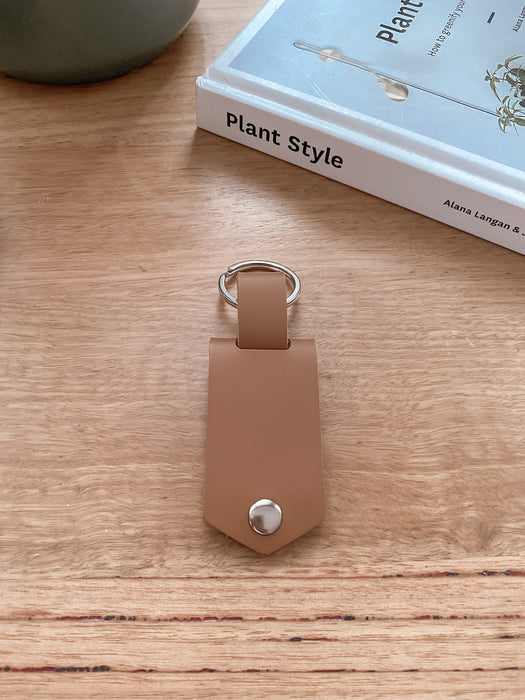 Vegan Leather Father's Day Keyring
PHOTO PLAQUE - FATHERS DAY
This Father's Day, express your love and appreciation with a gift that's not only stylish but also sentimental. Our Vegan Leather Photo Keyring's are crafted to commemorate the beautiful memories you've shared with your Dad, Stepfather, Grandfather or Male figure. Made from exquisite vegan leather, these keyrings are sure to bring a smile to their face this Father's Day.
Transform your most treasured memories into stunning keepsakes. Choose a photo that holds a special place in your heart, and have it UV printed onto 2mm clear acrylic and displayed in our gorgeous vegan leather keyring.
Our keyrings are designed to be compact, lightweight, and easy to carry, so your loved one can keep their cherished memories close wherever they go. The durable metal ring ensures secure attachment to keys, bags, or accessories.
Have other ideas on how you would like to purpose this plaque? Reach out to us and we can customise this for any occasion you like.
Dimensions of keyring:
6.5cm x 3.5 cm

Dimensions of Acrylic:
5cm x 3cm
How to Order:
Select Your Quantity: Choose the number of keyring's you'd like to order, ensuring each special person receives a token of your affection.
Share Your Memory: After placing your order, message our shop the photo that speaks to your heart. We recommend clear, well-lit images to ensure the best print quality.
Things to note:
Landscape or portrait: both photo orientations will work, please note if your phot is landscape it will be printed on the longer side to fit.
Photo Cropping: Please note we may need to crop your photo to ensure it fits onto the acrylic.
Color Variations: Keep in mind that colors might appear slightly different due to screen variations.
Quality Photos for Quality Keepsakes: For the best results, provide a high-resolution image that captures the essence of your shared memory.
For information on our processing time click here