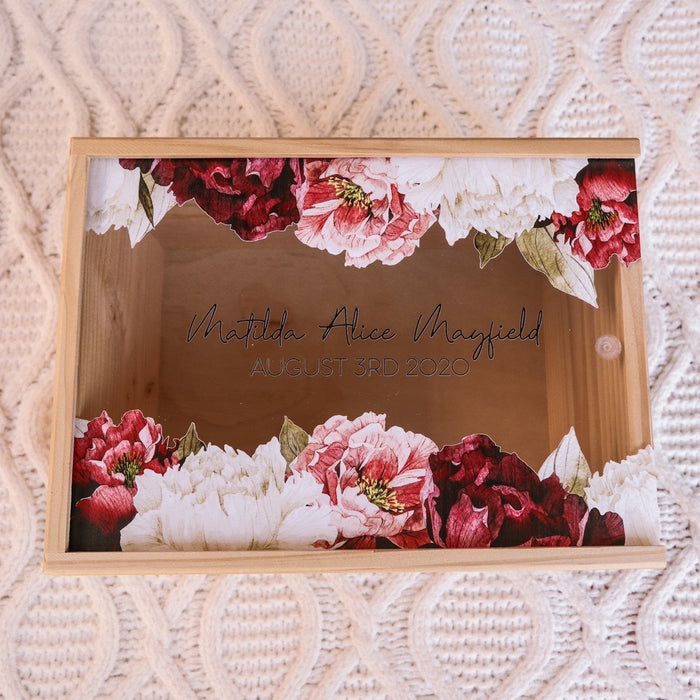 Peony Keepsake Box - Clear Lid
EUCALYPTUS WREATH KEEPSAKE BOX
Introducing our new range of Personalised Wooden Keepsake Boxes. Having a special designated place to keep all your baby's birth mementos, wedding memorabilia, holiday memories, and special items is a great way to honour the most precious moments in your lives. We have carefully designed and created each of these Keepsake Box designs for you to house these items with pride.

Our Memory boxes make the perfect Christening gift, Newborn gift, Wedding Gift or even a gift for your significant other to house cherished memories.

Each box is made from Premium Pine wood and Ply, and measures approximately 32cm W x 24cm L x 19cm D
The design is printed onto the box using high quality inks and name and birth details are all engraved.