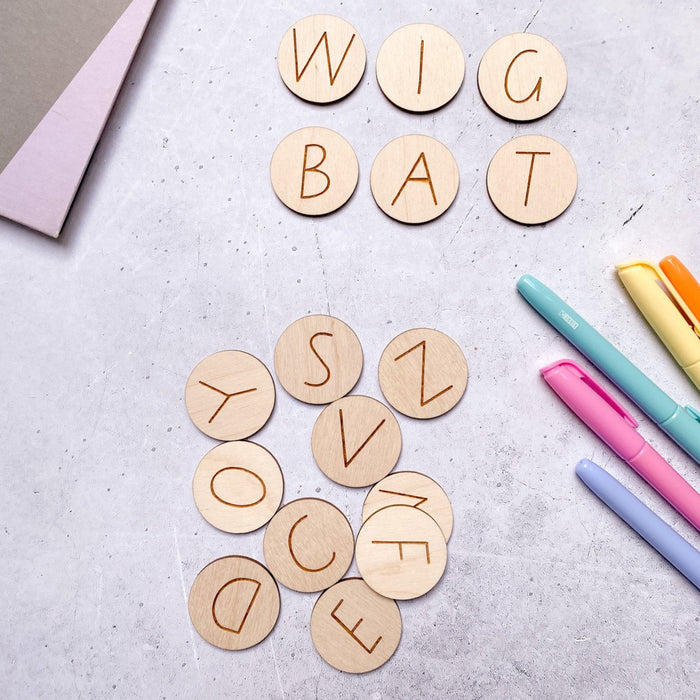 Set of 26 Wooden Upper Case Alphabet Tiles
CAPITAL WOODEN LETTER TILES
Our Wooden Uppercase Alphabet pack is not only a great home learning tool, but is also the perfect addition to your classroom. 

These versatile wooden letters can be used to familiarise children learning the alphabet, assisting with letter recognition and the spelling of sight words, CVC words, high frequency words, M100W and so much more - the possibilities are endless!
Created for teachers, parents and home school educators, these letters are available in VIC Modern Cursive font, NSW Foundation, QLD Beginners,
Tasmanian beginners and South Australian Foundation font.
Each pack consists of 26 4cm capital letter tiles of the English alphabet.
This set is for capital letters only, lower case letters can be purchased separately.
It is recommended that these alphabet tiles are used under adult supervision as they may pose as a choking hazard.