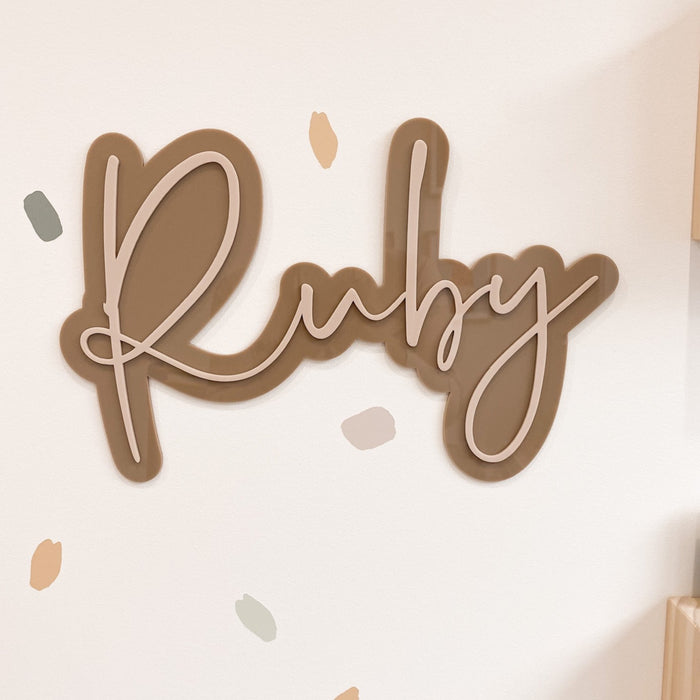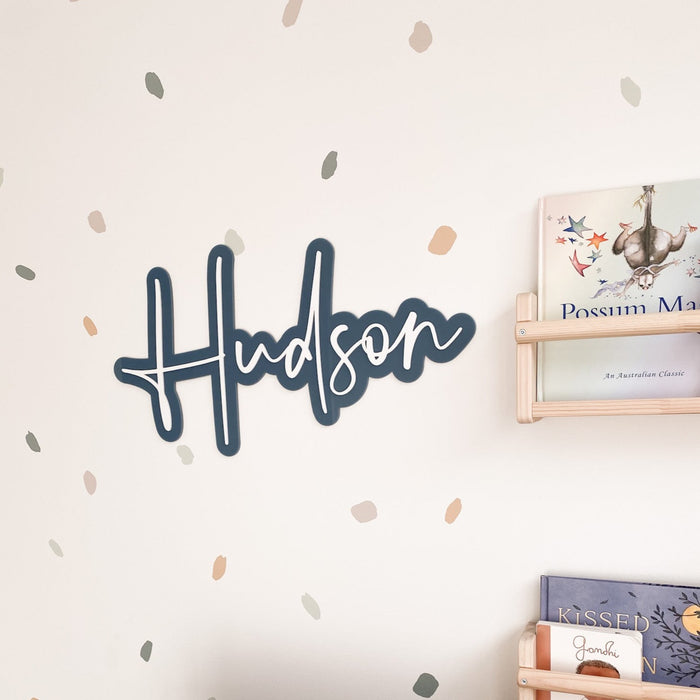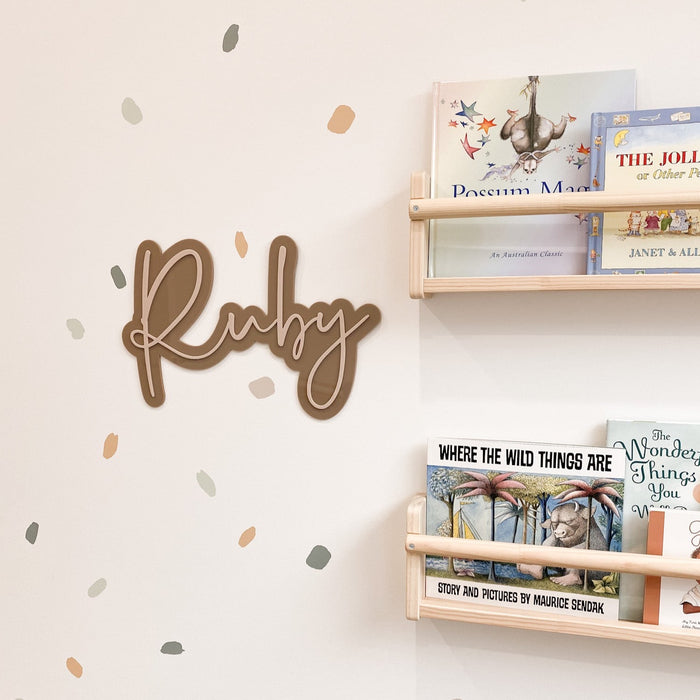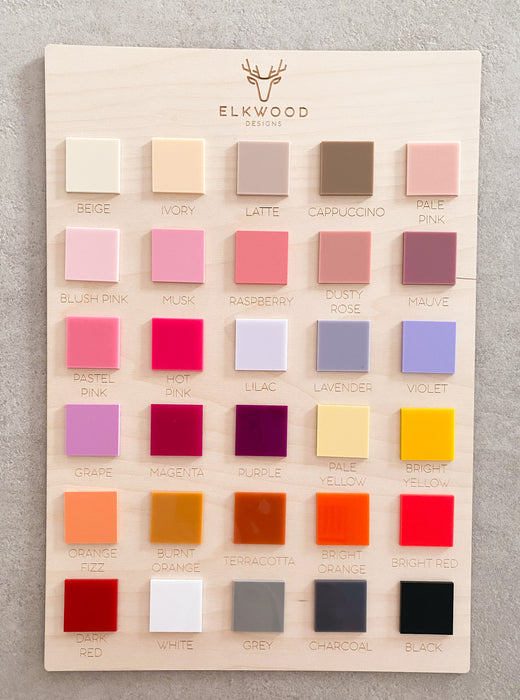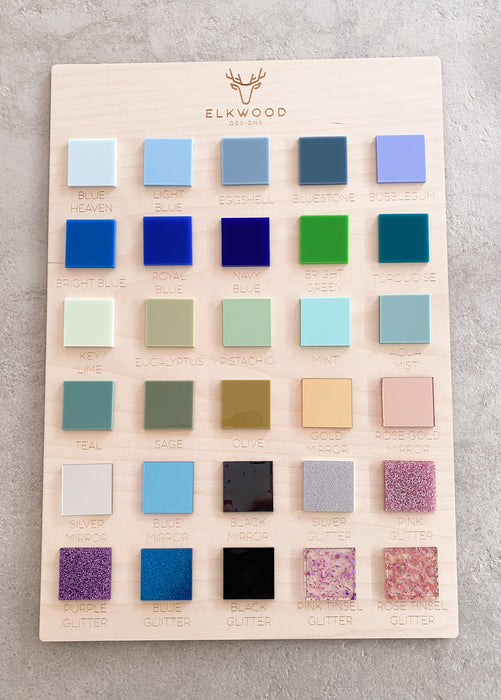 Double Layered Name Plaque
NURSERY DECOR WALL PLAQUE
Our Custom Double Layered Wooden or Acrylic name signs make the perfect addition to any nursery, kids bedroom or playroom.
Hand made out of the highest quality Bamboo or Acrylic this Double Layered Name Sign is a great way to personalise your Childs room. 
There are three sizes available
- 40cm maximum width - max height 30cm
- 60cm maximum width - max height 45cm
- 80cm maximum width - max height 55cm
These custom signs are laser cut and the height of each name will vary depending on the amount of letters in the name. Please reach out in advance if you would like a size estimate prior to purchasing.
We have a beautiful range of colours to help you enhance your special space so select your acrylic colour choices and name personalisation in the dropdown options.
When requesting your personalisation please ensure spelling is correct as a draft will only be provided upon request.
This item is sent as a product only and does not come with any mounting products.