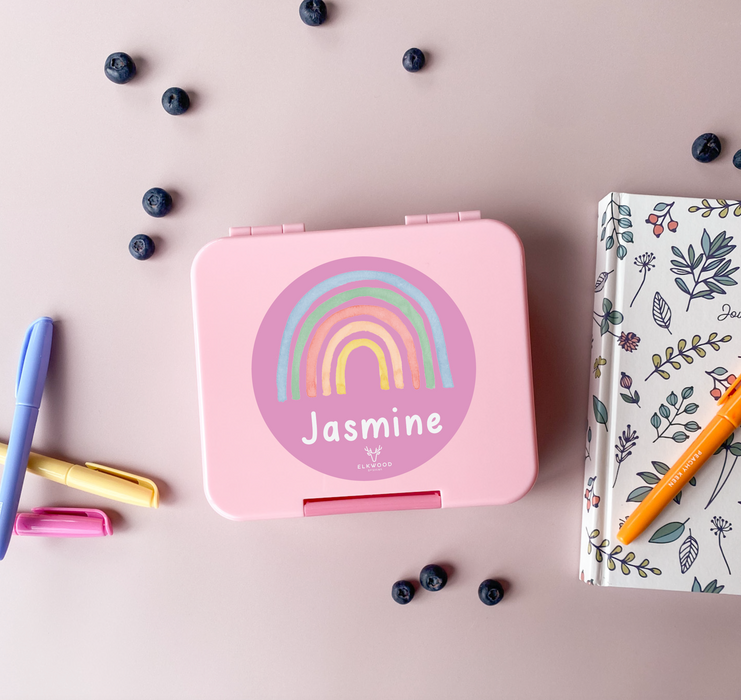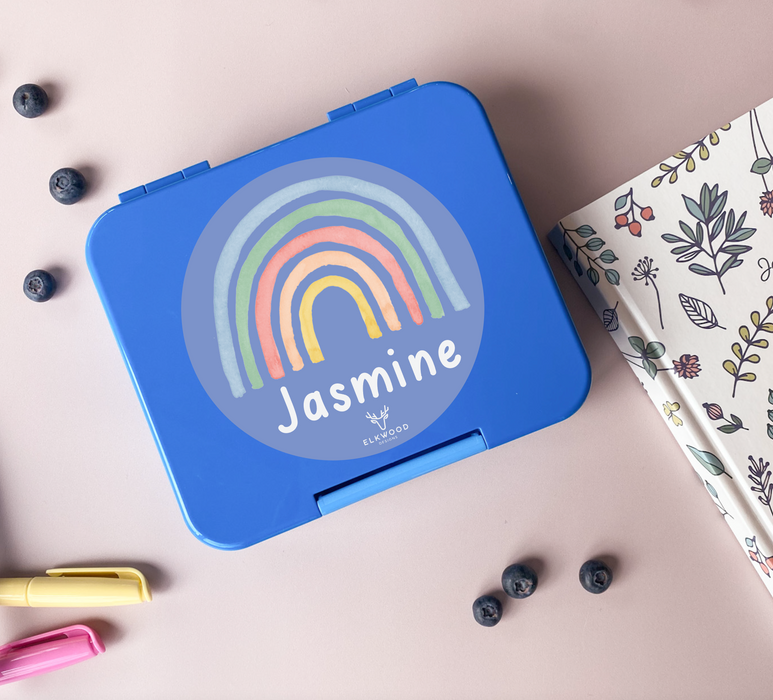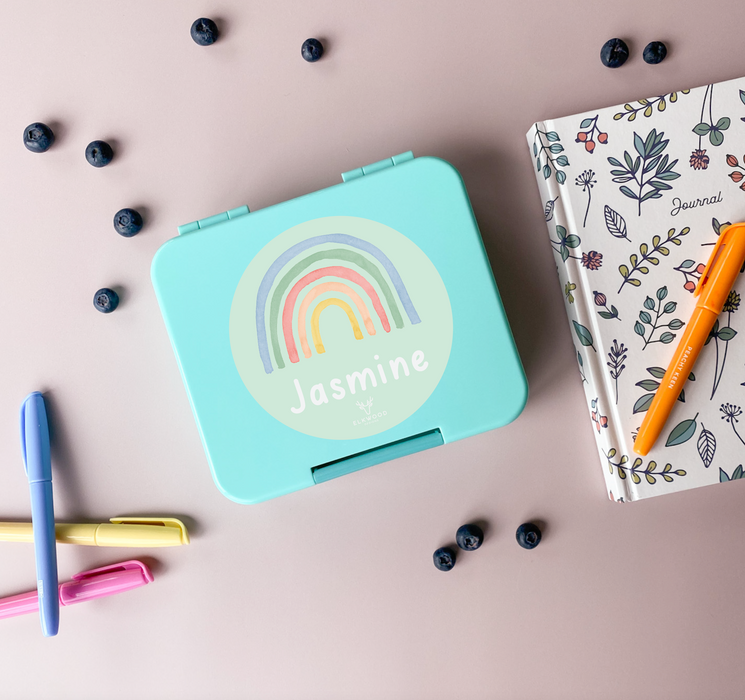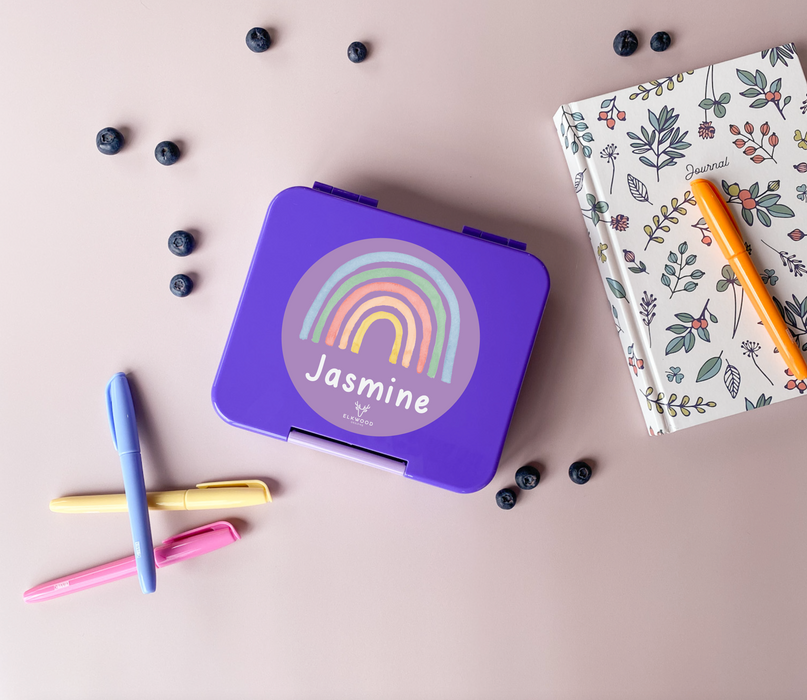 Personalised Mini Childrens Rainbow Bento Snack Box
KIDS PERSONALISED MINI BENTO LUNCHBOX
Introducing our new range of Kids Personalised Mini Bento Snack boxes.
Our Personalised Bento Lunch box promises to make your child's mealtime fun and enjoyable. We all know kids love eating a variety of food, so our boxes have 4 individual leakproof compartments for you to store your little ones favourite foods and snacks. The silicone seal on the lid keeps food fresh and tasty all day long. The bento box insert is completely removable for easy clean up and also comes with an adjustable divider to create an optional larger compartment. These lunch boxes are perfect for School, Kinder, Picnics (any occasion really) Best of all, never lose your Childs lunchbox again because the lids can be personalised with their name! We have a range of fun designs and colours to choose from including - Unicorns - Construction trucks - Dinosaurs - Animals and so much more.
The lids are personalised using high quality UV cured inks so you don't need to worry about stickers peeling in the wash.
Important information
Lunch boxes measure 17cm x 14.5cm x 5

Our lunch boxes are BPA free and food grade safe 

The internal clear insert can be fully removed allowing easy clean up

Clear insert can be used in the microwave and is dishwasher safe. (Lunch box casing is not dishwasher or microwave safe)

All leakproof seals are suitable for thicker wet foods such as dips, yoghurts and sauces but are not watertight.